Industries
Praxis is applicable to nearly every industry
Experiential training is the most effective way for individuals and teams to develop critical assessment and decision-making capabilities.

Praxis is a versatile, affordable and easy-to-implement solution that supports a wide variety of industries. Learn how these diverse organizations have used Praxis to cultivate and enhance their skills, knowledge and expertise. Questions? visit our FAQ page.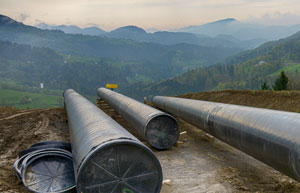 Oil & Gas
The oil and gas industry requires regulated safety training, but delivering this training to organizations in remote locations can be both costly and time-consuming.

When the energy sector discovered Praxis, they saw the potential of providing online safety training. The solution is not only more cost-effective, but the interactive simulations also provide more immersive, engaging training – improving personal performance in the face of a full-blown crisis.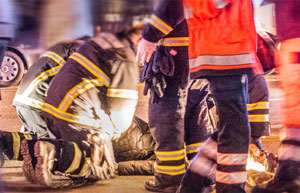 Emergency Response
Emergency managers and government representatives from the Yukon, Fort McMurray and Grand Prairie, Alberta have used Praxis to help develop the skills and abilities they need to run emergency reception centres. These centres help to support communities during natural and other disasters, and play a critical role in public safety.

Health Canada also used Praxis for a simulated national bioterrorism scenario. The Food Inspection Agency and subject matter experts from the Department of National Defense, the RCMP and others designed four complex simulations to exercise government emergency response teams during a potential bioterrorism threat. Teams representing the federal, provincial and municipal jurisdictions participated in the exercise, and the Praxis system captured the teams' decisions, rationales and results. This important data was then used to evaluate emergency management within (and between) each level of government in a full-scale field exercise.
Education
The Praxis team recently worked with a prominent western Canadian university's, Faculty of Medicine to develop an interactive training simulation designed to improve inter-professional healthcare education. Through case-based learning, students from different healthcare disciplines interact with each other and immersed themselves in rich, multimedia scenarios.

Enabling medical, nursing, pharmacy and other students to work together in the same solution provided significant benefits for the Faculty. "I have been piloting the use of Praxis for inter-professional healthcare education," says Dr. Joseph Anthony. "I believe that Praxis offers something unique in this space, and has the potential to transform how inter-professional healthcare education is delivered."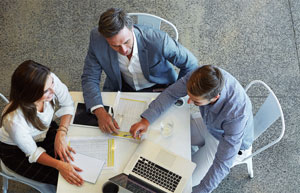 Government
As part of an agency consortium, Natural Resources Canada used Praxis to help municipalities evaluate their risk-based land-use development approval processes. Immersive, real-world scenarios created specifically for the simulation set the context for strong decision-making. The ability to blend different disciplines in real-time also expanded the shared learning experience.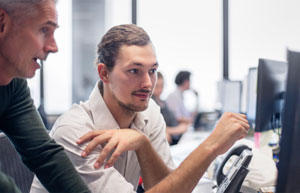 Finance
A western Canadian credit union engaged Praxis to test its business continuity plan, which includes an earthquake scenario and a simulated major data breach in the online banking system. The simulation included a series of mock news stories, radio calls from emergency crews, and emails and phone calls from staff and customers. As the team made real-time decisions, the facilitator provided new information, such as announcing that several nearby cell towers were down. Staff then had to incorporate these new details into their plans.

While the simulation was running, the Praxis system collected data on all participants' decisions and questions, which was used for debriefing sessions during and after the exercise. The Risk Management team received positive feedback from participating staff members, and plans to use Praxis for future high-risk financial sector simulations.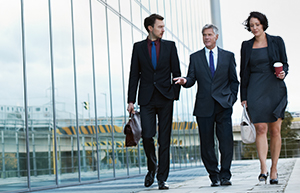 Property Management
A large Canadian property management company has also used Praxis to simulate a variety of cross-Canada incidents. The property management firm ran the simulations to confirm that roles, responsibilities, communication strategies, and operational capacity were firmly established and ready for rollout in the event of a property-based critical incident.

In the past, management had to travel across the country, visit every building, and use tabletop exercises to train local staff on maintenance and emergency response procedures. With Praxis, They exercised every property within a three-day period, without even leaving the office. These immersive and realistic simulations save hundreds of thousands of dollars and eliminate time-consuming travel.
Book a Demonstration
We would be pleased to show you Praxis
in action with a free, no-obligation demonstration.